University Entry Requirements Explained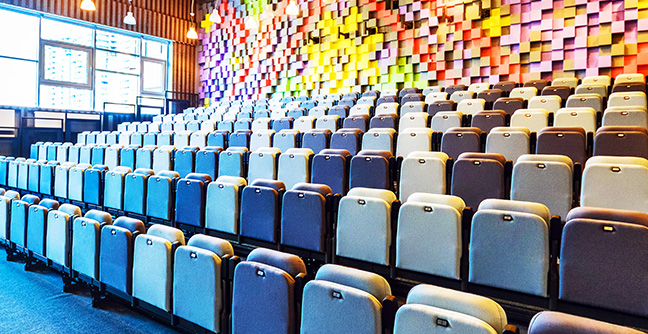 All universities will have their own set of entry requirements to ensure that potential students meet a certain academic standard before starting the course.
As well as minimum grade requirements a university might also stipulate that students should have achieved a certain in a specific subject – for example, have achieved an A* in Mathematics and an A in Further Mathematics in order to be considered for a BA Mathematics degree.
---
What about other entry requirements?
Other entry requirements for university may include a portfolio for creative subjects, such as Art and Design, or attending an interview for vocational courses, such as Nursing or Teacher Training.
In other cases, there could be an admissions test you'll need to pass, as well as meeting the grade requirements, although not many universities ask for you to do this.
When you're reading the prospectus or brochure for a course, look carefully at the language they use to describe students. This will usually give an indication of the skills, attributes, and knowledge they expect successful applicants to have.
This is a useful piece of research to do as you can tailor your personal statement to demonstrate to the admissions tutors that you have the qualities they're looking for in an ideal student.
It's important to check with each university you wish to apply to that you're going to, or are likely to, meet their entry requirements otherwise you've wasted one of your choices by applying to a university you know you won't be made an offer for.
If you're in any doubt about the entry requirements, or confused about the admissions process, contact the university directly and they'll be able to advise you.
---
Be aware, grade requirements are listed in different ways
The majority of students will have taken A Levels, but if you haven't then don't worry, the grade requirements will still be listed for your set of grades.
This means you could see grade requirements for a course listed as:
A*AA – AAA
DDD (BTEC)
300 UCAS Tariff points
300 UCAs Tariff points including B in a specific subject

---
What are UCAS tariff points?
Regardless of whether you took A Levels, Scottish Highers, an International Baccalaureate, or other type of qualification, the grades you get will equal a certain number of UCAS tariff points.
This system helps admissions tutors assess the academic abilities of applicants who have taken different qualifications.
As well as listing the A Level entry requirements, universities also often list the acceptable tariff points. For example, you might see AAA or 300 UCAS tariff points.
Many universities will also list the UCAS tariff points and specify a grade in a particular subject e.g. 300 UCAS points including a B in English Language.
The UCAS Tariff point system is changing from September 2017. You can find out more information on the UCAS website.
---
What if I don't meet the entry requirements?
If your predicted grades are only a fraction lower than the entry requirements then it may still be worth applying, particularly if you have plenty of relevant experience in that area or are extremely dedicated to that field of study.
However, if your predicated grades fall far short of the entry requirements, as we said above, it would be a waste of a university choice to apply and more sensible to choose universities which more closely match your academic achievements.