The University Alliance
The University Alliance is a non-political, non-partisan group of universities that work together to promote, on behalf of their members, the public benefit that universities can offer to the economy, to society and to prosperity.
The University Alliance is a significant bloc in the British University system, representing around 25% of all students, and 45% of all part time students. What's more, their practical approach means that one in four Art and Design students choose Alliance Universities. Together the University Alliance group universities attract around £317m of research funds per year.
---
Which universities form the University Alliance?
The University Alliance was formed in 2006 and represents 24 member universities across the United Kingdom, from Glasgow in the north to Plymouth in the South, from Cardiff in the West to Lincoln in the East, as well as the nationwide Open University.
The University Alliance is headed by Professor Steve West, who is currently Vice- Chancellor of the University of the West of England. The 24 universities within the group are listed below and the table that follows provides more details:
University

Details

Bournemouth

 

University

www.bournemouth.ac.uk
University of Bradford
www.bradford.ac.uk
Cardiff Metropolitan University
www3.cardiffmet.ac.uk
Coventry University
www.coventry.ac.uk
De Montfort University
www.dmu.ac.uk
Glasgow Caledonian University
www.gcu.ac.uk
University of Greenwich
www2.gre.ac.uk/
University of Hertfordshire
www.herts.ac.uk
University of Huddersfield
www.huddersfield.ac.uk
Kingston University
www.kingston.ac.uk
University of Lincoln
www.lincoln.ac.uk
Liverpool John Moores University
www.ljmu.ac.uk
Manchester Metropolitan University
www.mmu.ac.uk
Northumbria University
www.northumbria.ac.uk
Nottingham Trent University
www.ntu.ac.uk/
Open University
www.open.ac.uk
Oxford Brookes University
www.brookes.ac.uk
Plymouth University
www.plymouth.ac.uk
University of Portsmouth
www.port.ac.uk
University of Salford
www.salford.ac.uk
Sheffield Hallam University
www.shu.ac.uk
Teesside University
www.tees.ac.uk
University of the West of England
www.uwe.ac.uk/
---
Founding principles of the University Alliance
University Alliance group universities all share the same belief in innovation and enterprise. They focus strongly on links with business and industry, to ensure that courses are appropriate to the needs of the economy, and that graduates have the best possible prospects, not only to gain employment, but also to fulfil their potential to themselves and the UK economy as a whole.
Alliance universities link their courses and their research to the real world, with practical solutions and applicable innovations at the heart of everything that they do:
Almost half – 47% - of all UK sandwich courses are at Alliance Universities, enabling them to deliver impressive results in terms of graduate employability.
At Manchester Metropolitan University, sandwich course students are 31% more likely to get a 2:1 or a first than are their purely academic colleagues.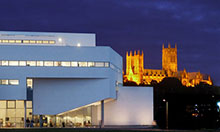 Clearly, the focus on practical, industry facing education has a significant impact on students while they are still studying, as well as vastly improving their future employment prospects.
The University Alliance works with government and industry at the highest levels to promote its solutions to the many social and economic challenges facing the UK today. The University Alliance Policy Centre delivers evidence-based research and puts forward policies that will benefit society and the economy.
---
Key activities of the University Alliance
The University Alliance divides its mission statement into seven areas of activity:
Driving growth:  the University Alliance believes that universities are key to driving economic growth by driving innovation and enterprise and developing future talent. The University Alliance lobbies for continued investment into UK universities, despite the harsh economic conditions we are currently experiencing, as they believe that higher education will deliver the fundamental building blocks of recovery and prosperity.
Research-led innovation: the University Alliance believes in developing a world class research base that pushes back the boundaries of science and technology. Research shows that this approach is the most likely to create economic recovery and economic growth.
Enterprise: the University Alliance believes in forging strong relationships between universities and businesses, locally, nationally and internationally. For example, in the last ten years, Cardiff Metropolitan University has worked with over 5,000 companies and brought over 500 new products to market. With the University Alliance universities, business engagement is at the core of all that they do, not simply an add-on at the end of the course or research process.
Empowering students: the University Alliance is committed to delivering real value to students through the university experience. This is especially relevant now, since students are being asked to contribute significantly to their education. University Alliance members are committed to investing in the finest facilities for their students.
Growing future talent: in the new economy of the UK, and of the wider world, it is estimated that 80% of new jobs will be in high tech, high skilled areas, requiring an enterprising and innovative approach. University Alliance universities work hard to foster this approach and deliver the calibre of graduates the economy requires. Over half of UK business start up turnover comes from Alliance University graduates, creating 4,200 jobs and £117m turnover per year.
Commitmentto social responsibility: University Alliance universities believe that everyone who is capable should have the opportunity to succeed, both at university and beyond. 95% of students come from state schools and 40% come from low socio-economic groups. At Bradford, 50% of students are from ethnic minorities and 76% are on low incomes and receive bursaries to help them gain access to education and achieve social mobility. Alliance Universities combine broad access to university with excellent employment outcomes. For example, 91% of graduates from Northumbria University find graduate level employment within 3 years.
Rebalancing investment: The University Alliance works closely with government and industry to ensure that the limited funds available are put to the most effective use, to produce the highly skilled workforce that the UK needs for the future. They share many of the current government's priorities when it comes to balancing public and private funding to deliver the optimum outcome for all stakeholders.

---
Why study at a University Alliance institution?
The University Alliance believes that university should deliver a practical and real world based education that will prepare you well for your career ahead. These are far from the academic ivory towers that you will find at some institutions, where learning is for learning's sake, away and apart from the realities of life.
A degree from a University Alliance university will equip you with the skills, knowledge and innovative approach that you need to succeed in your chosen field. Moreover, they will deliver these attributes in a way that is highly relevant to prospective employers, enhancing your job prospects and truly preparing you for the world of work.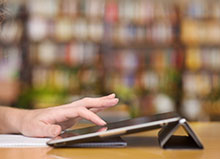 The University Alliance offers unrivalled industry links, not just towards the end of your course, but throughout your studies. The University Alliance puts this education and industry partnership at the core of everything that they do, ensuring that their courses meet the ever changing demands of the economy and its component industries.
In these challenging economic times, many employers simply do not have the time or the money to spend turning bright academics into practical workers. The University Alliance delivers what these employers need from day one – highly educated, highly skilled, yet highly practical workers.
---
Key facts about the University Alliance