Starting Your Apply to Uni Journey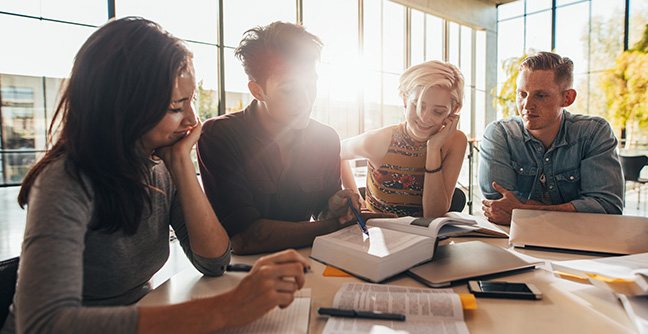 Applying to university can be a daunting time but it's an important journey that all prospective students have to go on. There are quite a few steps you'll need to take when you're applying for university and it can be difficult to know where to start.
Luckily, Apply to Uni is on hand to guide you through the process and make sure you successfully get into the university of your dreams.
Here's how you start your Apply to Uni journey:
---
First things first, do your research
The first thing you need to do when you're considering university is do your research into the courses and universities that you're interested in.
If you already know which course you'd like to study then use our Universities section to research all UK universities and narrow them down to a shortlist of universities you'd like to apply to.
Hint: think about entry requirements, location, and course content so you don't waste your time apply to universities that aren't really suitable.
If you're not sure which course you're interested in then you can use our Courses section to research courses on offer that you might be inspired to study at university level.
Hint: think about the subjects you enjoyed studying at school or college and the kind of career you'd like to have after graduation. Remember, you'll be studying this subject for the next three or four years so you need to be sure you're making the right choice.
---
Know what you need to do, and when
As we said, there are many steps in the university application process and a strict timetable you need to follow. You don't want to miss out on university because you missed the application deadline.
Our Applying section will tell you everything you need to know about what you need to do, and when you need to do it.
---
Head to an open day
Once you've decided what and where you think you'd like to study you can continue the research by going to the open days of the universities you're interested in.
We recommend all students attend open days but it can be especially useful if you're still deciding which universities to apply to. You'd be amazed how many students change their minds about a university once they've spent a day there.
Use our Open Days section to see an up to date university open days calendar and start booking yourself in.
---
Get your finance sorted
The majority of UK students fund their studies with a tuition fee loan and maintenance loan. It's vital that you apply for both of these loans early to ensure the process is complete and you get the money when you start university.
Believe us when we say you'll be having a very boring Freshers' Week if your student loan hasn't arrived.
Use our Fees and Finance section to find out everything you need to know about tuition fees, applying for student finance, and managing your money at university.
---
Things not going to plan? Get ready for Clearing
If you're worried things aren't quite going to plan and you might miss out on university, head to our Clearing section which will tell you all you need to know about the Clearing process and making sure you get into university.
---
We've got stuff for parents too!
Finally, university isn't just daunting for students, it can also be daunting for their parents too.
At Apply to Uni we have a dedicated For Parents section to give them all the information they need about university, the application process, and supporting their children to get into university.
We can address their concerns and help them to confidently wave their child off to start a new phase of their life at university.