Should you take any notice of university league tables?
UK Universities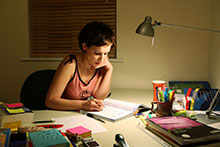 Education in the UK is quite a dynamic sector. We have now moved a long way from the old traditional view of only Oxford, Cambridge, Bristol, Durham and the 'red-brick' unis being any good; the UK now has an eclectic mix of old and modern universities, all offering an array of tthousands of different courses.
When you are thinking about going to uni, choosing which institution you want to apply to can become a bit of a headache because universities change from year to year in how well they do and what courses they offer.
University league tables are useful as a guide when making your choice, but don't get carried away and think that this is the only thing you should look at. It's certainly nowhere near as simple as that.
---
University league tables – what sets a uni's place?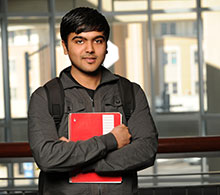 A uni is higher up the league table if it has high scores in the factors that can generally be considered in the bracket of 'academic excellence'. So, it gets a good place if:
More of its recent graduates have ended up with Firsts or upper Seconds in their finals. Traditionally, the top universities score very well here; almost half the students on some courses at Oxford and Cambridge get Firsts.
It has a high standard of research, as measured by its Research Assessment Exercise (RAE) score. This is a government system that measures research output – how many papers are published in top journals by researchers at the university, for example.
Its entrance requirements are higher: this generally means there is a lot of competition for its courses, and it ends up accepting students who are good academically.
If you are aiming for the academic world, you are expected to do well and want to aim for a highly competitive area such as medicine or law, these factors will be most important to you.
If you are a student who wants uni to be a good learning experience with good support and that will lead you into a job at the end of the course, the other factors considered when setting the league tables may be more important to you:
How well the uni scores in the National Student Survey.
How much each uni spends on things like student facilities and teaching.
The ratio of teaching staff to students in seminars and group teaching.
What proportion of students either get jobs or get onto course for further study within 6 months of graduating.

---
Use league tables as a guide not a signpost
As you can see from the different factors used to set the place of a uni in the league tables, just looking at its overall position is not going to be much help. You need to start by deciding what's most important to you, and then look at individual universities to see how well they do in those areas.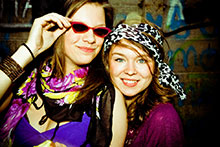 Remember that some students who get a first from the uni that is top in the league table in any one year might still end up struggling to get a job or end up in a job they hate, while many who go to universities considered to be low-down in the league table have a great time and end up with a job they really want.
By all means take a look at league tables, but the best way to check out a uni that you like the sound of is to go there on an open-day and see the facilities, meet the staff and find out if it really is the place for you.