Russell Group Universities - Guide To The Russell Group

Choosing a University
Students at college who are in the process of starting to think about their choice of uni have probably heard the term 'Russell Group'. If you are well into the application process, you may have been encouraged to apply to one of its members. But what is the Russell Group and why would going to one of its members give you an advantage?
---
What is the Russell Group?
The Russell Group universities are essentially a collection of universities who have formed themselves into a type of 'club'. The group was set up in 1994 after a period of expansion in the UK university sector. The driving force was always excellence in academic research and teaching, so it's very much research rather than industry-driven.
Russell Group members:
University of Birmingham
University of Bristol
University of Cambridge
Cardiff University
Durham University
University of Edinburgh
University of Exeter
University of Glasgow
Imperial College London
King's College London
University of Leeds
University of Liverpool
London School of Economics & Political Science
University of Manchester
Newcastle University
University of Nottingham
Queen Mary, University of London
Queen's University Belfast
University of Sheffield
University College London
University of Warwick
University of York
---
What's special about Russell Group universities?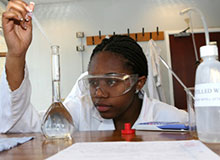 As you can see from the list, the group contains some of the oldest and most prestigious universities in the UK. They all have a reputation for academic and research excellence and have a phenomenal output in terms of research papers and achievements.
From a student's point of view, the teaching is also of a very high standard. A recent student survey done nationally in 2011 revealed that 87% of students who attended a Russell Group uni were satisfied with their course – that compares with 83% in all other universities in the UK. An even higher proportion – 89% - was satisfied with the quality of the teaching they were given – more than the 85% average in other universities.
The teaching excellence counts for a lot with many employers, who rate graduates from Russell Group institutions higher than those from other universities. And if you are thinking of an academic career, Russell Group institutions do almost two-thirds of the all the best research in the UK university sector. If you plan on going into research, getting into a Russell Group uni is a great start.
---
The Impact of Research at Russell Group universities   
---
What about job prospects?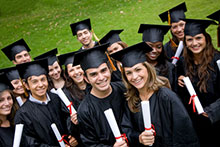 Although having a degree from a Russell Group uni can give you an advantage in the job market, it's not the only factor that's important. Other universities have higher employment rates for recent graduates than some of the members – Aston University graduates are more employable than those with a degree from Oxford, says a recent survey by the Higher Education Statistics Agency.
Your own decision of which universities to apply for should take into account a full range of factors – the course you want to do, where in the country you want to be and the feel of the place, above all. Only you can decide whether going to a Russell Group uni is going to give you the start you need.