Nursing Degrees for the Guys: Busting myths, smashing stereotypes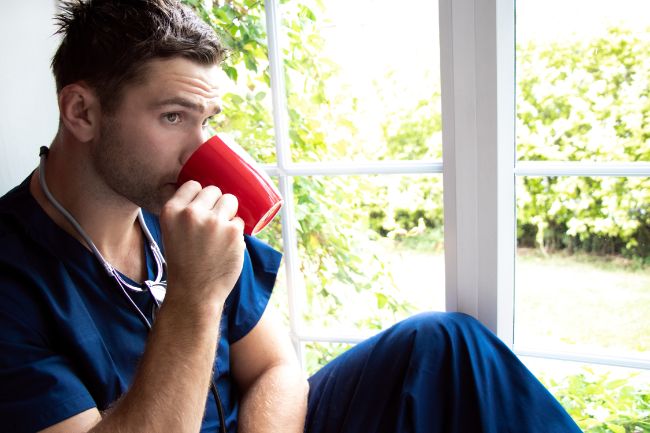 Sponsored by:
---
If someone asks you to picture a doctor, it's likely you'll picture a man. If someone asks you to picture a nurse, it's more likely you'll picture a woman.
This unconscious bias is on the way to being addressed on the medical front as female medical student numbers have escalated in recent years – with women now accounting for over half of medical professionals at a training grade. Yet the amount of men training to become nurses has plateaued for decades at between 8–11%.
There is a misconception that Florence Nightingale 'invented' nursing, yet men have historically cared and nursed people as far back as Ancient Rome and Greece, on the medieval battlefields, within monasteries and during the European black plagues.
Despite the history, there are many suggestions for why this gender imbalance exists within nursing, and societal opinion is certainly one of them.
The stereotypical view of nurses being female handmaidens to doctors, as opposed to autonomous skilled practitioners, has been widely held both within professional settings and the general public.
Outdated job titles such as 'Sister' and 'Matron' have not really helped the profession encompass men within nursing. The perception that nursing is a low-paid vocation and not a career may also have deterred men from entering the profession.
People are living longer, the NHS is stretched, and we need more nurses to meet a national need, but public misconceptions mean that we as a society are already alienating 50 per cent of a potential workforce.
It is time that we grasped the nettle and busted the myth that nursing is only a career for women. The medical profession gender imbalance has changed in recent times, so it is time that the gender imbalance within nursing followed suit.
---
Young male nursing applicants surge
Following NHS England's successful 'We Are The NHS' 2019 recruitment campaign, a record breaking number of male school leavers applied to be nurses.
The number of 18-year-old men applying to study nursing increased by more than 50% in a decade, according to UCAS.
---
Nursing applications soar
In 2021, over 60,000 people, keen to be part of the fightback against COVID-19, embarked on a career in nursing, according to UCAS.
Total applications for nursing courses rose by almost a third (32%) to reach 60,130, with increases seen in each age group – from UK 18 year old school leavers (a record 16,560 applicants, up 27% on 2020) to mature students aged 35 and over, where for the first time over 10,000 (10,770, a 39% rise) applied.
---
Sponsored by: