How to prepare for Oxbridge applications

How to prepare for Oxbridge applications
If you're thinking of applying to either Oxford or Cambridge universities, known collectively as "Oxbridge", then you're going to need to be prepared for the earlier application deadline.
Both universities are notoriously difficult to get into – we've all heard the horror stories about crazy interview questions and nightmare admissions tutors – but with our advice you won't have to worry.
No matter how wild the stories are, (and we're assured by the universities that they really are myths) it's still worth being prepared and not hoping that the Oxbridge application process is secretly a walk in the park.
Here's how to ensure that your application is as strong as it can be so the admissions have no choice but to offer you a place…
---
Be sure about your subject
Your AS or A level choices might have limited the course choices you have but be sure that you've applied to study the subject you really want.
After all, you're going to spend the next three or four years studying your chosen subject so if you're not sure, or you've changed your mind, then now is the time to speak up.
Admissions tutors know the signs of students that aren't really interested in their subject, such as a lack of extracurricular activities in that area, so don't think you'll fool them into giving you a place on a course you're not passionate about.
---
Choose the right college
At Oxford you'll have the choice of 30 undergraduate colleges and at Cambridge you'll have 29 to choose from.
Each college is a very different environment and what's right for one student might not be right for you. It's vital that you research each college you're interested in thoroughly to make the right decision.
Not all colleges will offer your subject, immediately narrowing down your options, and each college will have an open day so make the effort to visit if you can.
---
Expand your subject knowledge
This goes back to being sure you've chosen the right course and making sure you have a good range of extracurricular activities under your belt.
By deepening your knowledge and figuring out what you're really interested in will give you something to talk about during your university interview.
Read books and articles, watch relevant films or documentaries, talk to anyone you can that knows about your chosen subject. In short, do everything you can to learn about your subject.
---
Start writing your personal statement
You can never write too many drafts, particularly when it comes to your personal statement, so start early.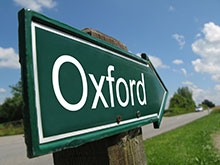 You might think that the October deadline gives you more than enough time, but the reality is once you're back a college you'll only have a few short weeks to pull your application together.
The key to writing the perfect personal statement is to write about what you've gotten out of your experiences, rather than just listing the things you've done. For example, talk about what you learnt during a work experience placement; don't just say "I did work experience".
Also remember not to exaggerate – you're going to need to talk about your personal statement in your interview, so don't be tempted to say you've done things if you haven't. Chances are you'll be found out when you're asked for more detail.