Finding Your Perfect University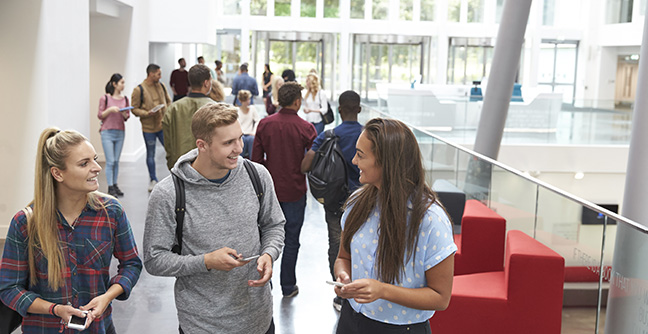 Once you've decided what you want to study, it's time to find the perfect university to study at.
One student's definition of "perfect" can be very different to another's. You might only be interested in going to a Russell Group university, whilst another prospective student wants to ensure there's a good nightlife on campus.
Equally, it might be important that there are plenty of part-time job opportunities locally if you need to fund your own studies. We've even heard of a male student choosing his university because there was a higher female to male ratio and he wanted to ensure he always had a date!
Note: we don't recommend this being your only criteria when choosing a university…
Whatever your definition of a perfect university is, here's how to narrow down your options and choose where to apply to:
---
Don't rule anything out too early
Unless you have specific reasons for having a narrower set of criteria – for example you'll be living at home so you need a university close enough to commute to – then don't rule out any university without researching it first.
You can use our Universities section for a list of all UK universities, as well as in-depth guides and application tips direct from the admissions teams.
---
Decide the criteria your university needs to meet
As we said above, some students will have a more narrow set of criteria than others when they're choosing a university.
At a very basic level, you'll need to look at universities that offer the course you want to study as not every university offers every course available.
Think about the things that are important to you and use that to create a shorter list of universities to research more thoroughly.
---
Research each course carefully
There are over 30,000 courses offered by UK universities so it's no wonder students can have a hard time knowing which one to choose. You need to be aware that many courses with the same name are taught very differently and have a very different curriculum.
Don't assume that one History degree will have exactly the same content as another History degree. Look for curriculum and teaching styles that suit the way you learn and inspire you to want to do well.
If a university doesn't meet those criteria, put it firmly in the no pile, no matter how flashy their brochure is.
---
Attend open days
Once you have a shortlist of universities that you're interested in, book yourself on to their open days.
The best way to decide whether a university is right for you is to spend some time there. You'd be amazed how many students love a university until they go to the open day and then realise it isn't everything the brochure said it was.
You can use our Open Days section to see an up to date university open days calendar or contact your shortlisted universities directly to find out dates and book yourself in.
---
Choose the one that feels right for you
It's easy to get swept up in the university excitement and pick a university based on their amazing website or because your parents went there, but ultimately you need to choose the one that's right for you.
Your university is going to be your home for the next three years of your life, so don't be swayed by other people, especially if you have doubts that you'll really thrive there.