Finding Your Perfect Course Subject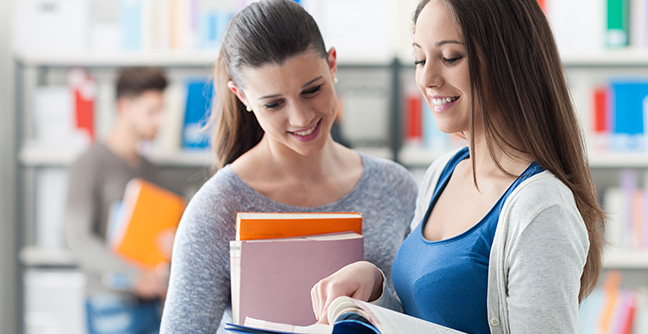 Unless you've always had a clear idea about what you want to study at university or you have a dream career in mind and know the steps you need to take to get there, finding your perfect course subject to study at university can be tricky.
The most important thing to remember is that you're going to be studying this subject for another three or four years, so don't choose something on a whim and hope for the best.
Here's our advice on finding your perfect course subject:
---
Think about all your options
The first thing to do is to research any and all subjects that interest you. you can use our Courses section to find out more about a range of subjects offered at UK universities.
To help you narrow down your options, look at the entry requirements and match the subjects to your academic record. For example, if you're considering studying a Science subject at university you'll probably need to have studied at least one Science subject, as well as Mathematics, at A Level.
---
Decide what you want from your degree
Essentially, you need to choose between passion and pay, although some subjects do offer both depending on the field you go into.
Do you want to study a subject because you're passionate about, but you're not worried about a well-paid job at the end? Or do you want a financially successful career and you're prepared to study hard at university to get it, regardless of the subject?
Decide what motivates you – is it passion, or pay?
---
Do you want to continue studying after your first degree?
Many students start their first degree knowing that they want to go on to further study, such as a Masters or PhD. In many cases, the entry requirements of your second degree will determine what you study first.
For example, if you'd like to do a Masters in Economics, then studying Art and Design first probably won't help you and you may find yourself unqualified to study Economics at the higher level.
---
Write a pros and cons list
It might sound overly simple, but writing a pros and cons list for each subject you're considering can give you a clear picture of your options.
For example, you might love the creative aspect of Fashion Design but worry about the secure career options available after graduation. A bullet point list can help you objectively look at a subject without being bamboozled by the convincing content of a university prospectus.
---
Go with your gut
Whilst extensive research and looking at all of the options carefully is important, it's also important trust your instincts and do what you feel is best for you.
Your friends, family, and teachers might have an idea of the path they'd like you to take but if you don't feel it's right for you, don't do it. After all, you're the one that's signing up to study for another three or four years!