A Guide to Applying for Student Finance – Everything You Need to Know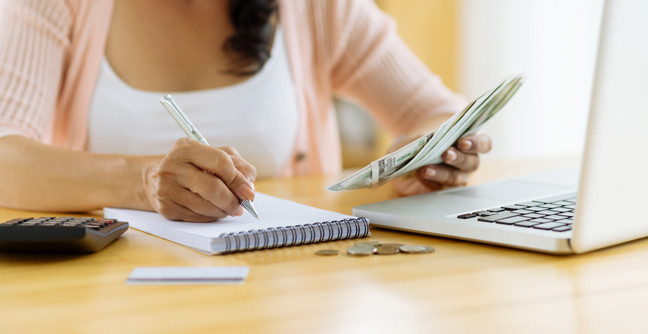 University is a big investment and the majority of students need to take out a tuition fee loan in order to pay for it. With tuition fees now being able to be a maximum of £9250 per year this can seem like a lot of debt to get yourself into, but most finance experts agree that getting a student loan to pay for university is a more sensible option than trying to pay your fees upfront. 
This is because you'll only start paying back your student loan once you earn over £27,295 and in financial terms, your student loan is more like an extra tax, rather than a debt such as a credit card or mortgage.
You'll never have debt collectors at your door wanting student loan repayments and if you lose your job, take time off, or take a pay cut that puts you below the £27,295 threshold, you'll stop paying back your loan.
Here's more about the financial help you can get to pay for university and a guide to applying to student finance:
What financial help can I get for my undergraduate degree?
All UK undergraduate students are eligible to apply for a tuition fee loan and this will be paid directly to your college or university. At the same time as applying for your tuition fee loan, you can also apply for a maintenance loan to help with course costs and your general living costs whilst at university.
Exactly how much of a maintenance loan you get depends on your household income, where you live, and where you study. Remember, this loan is designed to cover your accommodation and living costs so you'll need to learn how to budget to make sure you don't run out of money before the next instalment is paid into your account.
---
How do I apply for student finance?
First things first – it can take up to six weeks to complete the student finance application process, so make sure you apply early. If you leave it until the last minute you run the risk of not having your student loan when term starts.
Even if you only have a conditional offer, or you think you might go through Clearing, still apply for your loan as soon as possible. It's very easy to change the details of your course and/or university online, so don't delay because you think these circumstances might change.
For courses starting in 2016 you'll need to apply for student finance before 27th May 2016. Although applications are accepted after this date, you might not get your money at the start of term if you leave it later.
You'll need to apply for both your tuition fee loan and your maintenance loan on the Student Finance England website.
There are 5 simple steps to the student finance application process:
Set up a student finance account online
Log in and complete the online application form
If needed, include details of your household income (if your parents or your partner are supporting your claim)
If needed, send in your proof of identity (you may be asked for this if you don't have a current UK passport)
Sign and return the loan declaration, which should be sent to you within 6 weeks
If you're unable to apply online then you can use the form finder on the government website to print off and post the student finance forms.
---
Top tips for easy student finance
Get your parents to have their National Insurance number and financial information to hand when you apply to speed up the process
You can send photocopies of any supporting evidence, not the originals, and try to send it as soon as possible
You don't need to send your UK passport – just give them the details and this will be checked automatically by the Identity and Passport Service
Don't throw away your Student Finance Entitlement letter once you've read it and returned the declaration – you'll need to take it with you when you enrol for your course