Applying To Medical School Guide
Thinking of applying to medical school?
If you are considering medical school, then chances are you have been working towards this for some time, and you will have made your choices for GCSEs and 'A' Levels based on your ambition to become a doctor or a surgeon. However, training to become a doctor takes three to four years at university and at least two more combining clinical training in hospital with more medical theory. Specialising can take a decade or more, so you need to be sure that you are fully committed to medicine and that this is really what you want to do as a career.
If you are sure, then medicine can be a highly rewarding, and lucrative, career with a great deal of variety, opportunity and job security. 
So how do you get into medical school, how do you pick the right school for you and how do you finance so many years of study?
---
Starting points for applying to medical school
Getting into medical school is not easy; UCAS figures show that there were over 21,000 applications for just 8,000 places in 2010, so there is a huge amount of competition. As well as excellent 'A' Level results, you will also need to demonstrate a range of other skills and aptitudes, including:
A concern for people and an interest in helping them.
An enquiring mind that keeps up to date with new developments.
A rational, evidence based approach to problems.
Anopen mind prepared to listen to other views.
The imagination to think out of the box to find solutions.
The ability to handle pressure and still work well.
A strong work ethic that enables you to work hard for long periods.
The patience to work in a team and with the general public.
A determination to stick to such a long course.
Confidence to make crucial decisions based on your own understanding.
The humility to seek help and advice when you need it.
Before you commit to the long road of medical school, you should think it through in great detail. Talk to GPs, doctors and other medical professionals to get their point of view; discuss your ambitions with your teachers and careers department; and ask family and friends if they think you have some or all of the skills described above that you will need to succeed.
---
How long does medical school take?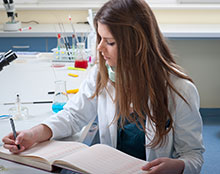 A standard medical degree takes five years, with a greater emphasis on practical work placements in the later years. However, if you do not have the appropriate science 'A' Levels, you may need to do a further one year pre-med foundation course to bring your physics, biology and chemistry knowledge up to the required level.
If you are already a graduate, particularly in a science based subject, then you may be able to do an accelerated course, which only takes four years. You may not need a degree in the sciences, but you will usually need a first or a 2:1 to qualify for an accelerated medical school course.
Some medical schools offer an extra year of study, leading to an intercalcated degree as well as your medical qualification. In some medical schools this is compulsory, while at others it is an option.
---
Where are the medical schools in the UK?
There are 33 medical schools in the UK, mostly based at universities across the country. You can research each medical school individually, or you can find out more about UK medical schools at the Medical Schools Council website.
---
How to choose a medical school
As with any university, there are a number of things to consider. For example:
Distance: Do you want to be near home to save money and make returning easier, or get away to enjoy the full university experience?
Location: Do you want a city university or a more rural setting? Do you want a campus or a town centre college?
Fees: Most universities charge the full £9,000, but some charge less.
Living costs: London is more expensive than other areas of the UK.
Accommodation: Does the university provide student halls and if not how expensive / accessible is local rental property?
Variety: Do you want to mix with students from other courses, or go to a dedicated medical school?
Facilities: What student facilities are available on campus or in the local area?
Competition: See the section on application strategy below
Teaching style– see the section on teaching styles below
It is important to remember that you will be studying at your chosen university, and living in your chosen town or city, for five or six years, so it is well worth taking the time to thoroughly research each one before you create your shortlist.
Click on the links above to read more about each institution, read the university prospectus and check out independent university guides, such as the Guardian University Guide, The Times Good University Guide and The Sunday Times University Guide. Each of these will give you a ranking for the university as a whole, as well as a ranking for their school of medicine.
---
Teaching styles at medical schools
One of the major considerations in choosing a medical school is the teaching style used. There are three main styles of medical school teaching:
Traditional: This method is mainly classroom based for the first three years, then moves on to practical, clinical based training. This provides a thorough grounding in the science behind medicine before you are exposed to actual patients; however some students find it too removed from medical practice in the early stages.
Problem based learning: This method uses less formal lecturesand more self-directed learning, based around a series of clinical problems posed to the group. This offers more opportunities to work with real patients in clinical situations, but some students struggle with the self-directed aspect.
Integrated: This method combines classroom learning with hands on clinical experience from the start of the course. This gives great context to the learning and lots of clinical experience throughout, however some students are not confident seeing patients so soon, while others don't like attending lectures in the later years of their course.
You need to carefully examine your own preferred way of learning, andweigh up the pros and cons of each teaching method, to decide which teaching style will suit you best. This will help you narrow down your choice of medical schools.
---
How to apply for medical school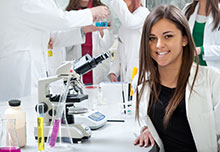 Applications for most medical schools are handled by UCAS, in the same way as any other degree subject. You can apply online at the UCAS website, selecting up to four medical schools.
It is important to note that UCAS applications for medical schools close earlier than for other subjects. For medical school studies starting in 2014, the UCAS closing date is 15th October 2013, compared with 15th January 2014 for most other courses.
---
Entry requirements for medical school
With almost three applicants for every one medical school place, competition is fierce for medical school applications, and consequently entry standards are incredibly high. Most medical school entry standards include A or A* grades in 'A' Level chemistry and biology, as well as a third high grade 'A' Level.  Many will also expect a high number of A or A* grade GCSEs too. Most medical schools will also accept International Baccalaureate qualifications according to the UCAS tariff.
If you do not have the appropriate 'A' levels, or their equivalents, you may still apply for medical school, but you will have to undertake a foundation course before you are eligible for medical school entry. There is also a move to widen access to medicine, supporting alternative routes into the subject. For more details about access to medicine courses, visit the BMA website.
---
UKCAT and BMAT tests
As well as proving that you have the academic ability needed to complete a long and testing course, many medical schools will also ask you to prove that you have the right mental abilities and attitudes to succeed in medicine by taking a separate test. Most medical schools use either the UK Clinical Aptitude Test (UKCAT) or the BioMedical Admissions Test (BMAT).
The UKCAT test is a computer administered exam that tests your abilities in verbal reasoning, quantitative reasoning, abstract reasoning and problem solving. You cannot revise for the UKCAT exam, as it is a test of the way your mind works and the way your personality affects your behaviour. It costs £65 to take the UKCAT test (although bursaries may be available in some cases of hardship), and you can take it at any time, without having to apply through UCAS first. You may wish to take the test to see if you are cut out for a career in medicine before you make your UCAS selections.
The BMAT is a written exam that tests the skills and knowledge that you should already have in order to be successful at medical school. You should not need to revise for this test. Once again, taking the BMAT test can be done independently from your UCAS application for medical school, although it may not tell you as much about your personal suitability for a career in medicine as the UKCAT test. The BMAT test costs £44.
---
Application strategies for medical school
As with any university applications, you can use different strategies to gain the best possible chance of being offered a place at medical school. Clearly the top schools will have the highest entry requirements and the most applicants. However, all medical degrees are equal in status in the eyes of the General Medical Council, and there are no GMC league tables for medical schools. According to the GMC website "In legal terms every primary UK qualification is equal, in that all allow graduates to apply for provisional registration with a licence to practise with the GMC".
Therefore, including some medical schools that have lower entry requirements, or fewer applicants, may significantly increase your chances of gaining a place, without affecting the qualification that you gain at the end of the course.
---
Medical school interviews
Since medical schools are always over-subscribed, you will inevitably be asked to attend an interview to get into medical school. This interview will be used to assess your suitability for a career in medicine. You will be asked to demonstrate your interest and commitment to studying medicine, as well as show your enthusiasm through voluntary work or work placements in a medical environment. You should make sure that you are well prepared for your interview, and that you are fully up to date with the latest news and developments in the medical field.
Above all, it is important not to be nervous, or at least not to show your nerves, at your medical school interviews. Communication skills, interpersonal skills and the ability to perform under pressure are all a vital part of being a doctor, and so you must try to demonstrate these at your interview.
---
Financing your time at medical school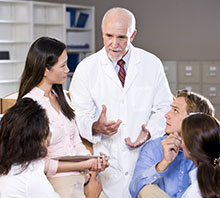 As a student on a standard five year course at medical school, you will be able to apply for student loans to cover course fees and maintenance, as well as maintenance grants. In your fifth and sixth year, your course fees will be paid by the NHS, and you will be able to apply for a means tested bursary.
You will also be invited to apply for a non-income assessed grant of up to £1000 per year, and a means tested NHS student bursary of up to £5,460 per year, depending on your income, or the income of your spouse or your parents. There is also extra help with childcare and travel and accommodation costs for work placements. See our article on NHS Student Bursaries here.
An alternative way of funding your time at medical school is to sign up with one of the armed forces. The Army, Royal Navy and Royal Air Force all have different schemes for medical undergraduates, and these include course fee payments and salaries in your final years, as well as a guaranteed job on graduation. However, you will be obliged to serve for a minimum period after your training, usually around seven years. For more information, see our article on sponsored degrees here.
---
What happens after medical school?
While a medical degree may take two or three years longer than any other degree, you will still not have finished your training when you graduate. You will need to gain a post at a hospital or other medical establishment, where you will serve a further two years. This is called the Foundation Programme, and consists of a year as a Foundation House Officer 1 (Formerly known as a Junior House Officer) and a year as a Foundation House Officer 2 (formerly known as a Senior House Officer or SHO).
Once you have completed your foundation training you can then choose whether to specialise, with the aim of becoming a consultant, or go into general practice as a GP.
---
Starting salaries and future earnings
There is no denying that both medical school and post registration foundation years are incredibly hard work. However the rewards can be very worthwhile.  The average basic salaries for each stage of your post-medical school career are listed below, and there are often opportunities to earn more through overtime and working unsocial hours.
Foundation House Officer 1: £22,000
Foundation House Officer 2: £27,500
Specialist training: £30,000
Specialist doctor: £36,000 - £70,000
Consultant: £75,000 - £100,000
General Practitioner: £53,000 - £81,000

---
To apply or not to apply for medical school?
So why study medicine then? Getting into medical school is not easy, and you will need exceptional qualifications and personal qualities to succeed. Furthermore, the courses are long and testing, with further study required beyond graduation. However, a career in medicine can be very satisfying on both a personal and a financial level, and will set you up for life in a way that few other degrees can offer.