Undergraduate degrees - finding the right one for you

Points to consider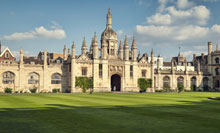 You're spoilt for choice. There are over 50,000 full-time undergraduate degree courses on offer in the UK, teaching a tremendous mix of subjects in all sorts of different ways. Not all subjects are taught at every university and the curriculum in one subject (say history or biology) can be very different at each institution. You can find out which universities teach a particular subject by selecting the subject at the top of the page.
The aim of this article is to help you narrow down your choices to a shortlist of undergraduate degree courses you really want to apply to. Before you start, here are some criteria you should consider:
Whether the subject is likely to suit you?
How employable you will be when you graduate
And, specifically, whether you are on the right route to qualify for your chosen profession, if you have thought that far ahead 
How easy or difficult it is to get on to the course and whether a particular department is a top research department
And then, of course, there is the Course content to consider

---
Suitability
Are you likely to do well in the subject?
Find out from students who are already doing the subject or course whether they are enjoying it - and why (you may be different).
Even subjects you have studied at school will change when you get to degree level, so talk to your teachers and do some reading to see if you are still likely to enjoy it.
If you are thinking of a vocational course, try out the subject by doing some work experience.
You can try one of the tests intended to suggest subjects that match your interests and abilities. You may be able to take one through your school or you can complete the Stamford Test on the UCAS website.
Increasingly universities make a real effort to help you sample subjects at first degree level before you apply − for example, sixth-form summer schools and pre-taster courses (information available from UCAS).
---
Employability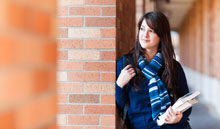 Many degree courses are vocational, which is fine if that is the job for you. Some undergraduate degrees may also give partial exemption from professional qualifications or lead towards a range of jobs in a more general way.
You should expect to be able to develop the skills which employers want - problem-solving, team work, IT literacy, communication and presentation. Courses that include some work experience often have the most employable graduates. Find out about the employment record of the specific courses that interest you, as employers have their own league tables of what a course is worth to them.
The link between jobs and the specific subject studied at first degree is complex. To be a doctor, you will obviously need to study medicine (although some training courses take on graduates in other subjects). But many top law and accountancy firms, for example, positively prefer you to have studied something quite different so long as it is a 'hard' academic subject (eg economics) and learn the law/accountancy after you graduate.
You usually qualify for the professions faster if you take a specialist degree. But if you are not 100% certain about your career plans, then the longer route has many advantages. For example, if you change your mind about being a teacher, you may be more marketable in the wider world with a physics degree than a teaching degree. For more information on the professions, check out Qualifying for a profession.
What does matter is that you get a good degree. And your best shot is by studying a subject that you enjoy throughout the course. So, if you want to read history or Akkadian, go for it - and get the best possible degree to impress employers.
---
Getting in
It's dead easy to get onto some courses and very difficult to get onto others. Courses that are much in demand are able to ask for much higher grades than less popular courses. And some over-subscribed courses (eg medicine and law) now use aptitude tests in addition to the standard entrance qualification and interviews.
So it's horses for courses: don't waste applications on courses which consistently ask for grades hopelessly higher than you are likely to get. Conversely, high-fliers are likely to be bored on courses where most of the students have minimum grades (so the teaching is pitched at their level). University websites usually give the entrance requirements for each course, as well as typical offers to help you judge if it's worth your while applying.
---
Top departments
When you have chosen your subject, you then need to look for the right course for you. Some university departments are much more high-powered than others. You may want to study in a top research department or you may prefer somewhere less research-focused where the degree courses on offer maybe more suitable for you.
---
Course content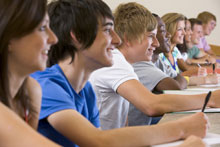 There is no national standard for what universities include in their courses, so two courses with the same title will be different at any two universities. For instance, psychology courses may be heavily science-based, involving an understanding of animal behaviour with practical work on rats, or may be drawn from the social sciences and studied in a social and cultural context. Similarly, a course in music technology may be taught in a music
or an engineering department − and this will lead to different approaches and a different balance between the music and the technology. Large numbers of students each year find themselves on courses that differ wildly from their expectations; don't be one of them.
Courses vary − not only in their content and approach, but also in their teaching and assessment methods (eg examination, continuous assessment, project work). Final year options, in particular, usually reflect the research interests of staff; check out the university websites.
---
Extras
You may want to select courses which allow you to spend time abroad or in work experience, to add a language or enhance your IT skills. All are available - either as an integral part of the course, as options, or as extras provided by the university. Check websites before you apply.
If you want to study in Europe, there are student-friendly and financially advantageous arrangements under the EU Erasmus programme. Make sure you choose approved courses (see www.britishcouncil.org/erasmus).
---
Specialist courses
Agriculture, horticulture and related land-use courses
Art & design degrees
Drama training
Film & TV education
Medical courses
Performance arts courses
Teacher education & training

---
Agriculture, horticulture and related land-use courses
Taught both as a first undergraduate degree and also for non-degree vocational qualifications. They are available at universities and some specialist land-use colleges. At degree level, agriculture at some universities is treated primarily as a science (eg Reading University); some of the specialist colleges (eg Writtle) primarily as a practical, vocational subject.
---
Art & design degrees
These courses vary widely − in philosophy, structure and content (critical, contextual, historical). And there is a huge range of subjects, from animation to zoological illustration. Some courses are very rigid or prescriptive (eg painting only); others are completely inter-disciplinary allowing you to move between areas at will. Some courses are explicitly traditional, others experimental or using new media. Consult the university websites carefully - and be sure to visit. Courses are offered at multi-faculty universities and some specialist art colleges/universities.
---
Drama training
This prepares students for work in the professional theatre and the film and television industries. Courses are offered at a variety of universities and specialist colleges. While some are full undergraduate degree courses, others do not involve a large measure of academic work and may take less than three years to complete. 
You can usually apply for a grant and loan in the standard way but tuition fees at some private drama colleges may be much higher than those currently charged by universities (up to £10,000 a year). To be in with a chance for funding, choose a course approved by the National Council for Drama Training − see its website at www.ncdt.co.uk for a full list and more detail about funding options.
---
Film & TV education
is usually a mix of academic study and practical training, so check the mix on any particular course. The courses available are listed on the British Film Institute website, www.bfi.org.uk.
Many universities and colleges profiled on this website teach film and TV studies as full first degree courses, or as part of more general media courses.
---
Medical courses
There is great pressure on places at medical school, despite the opening of several new medical schools. To get in, you will need 3 good A-levels (or equivalent) and often pass a clinical aptitude test as well. Your A-levels will need to be in academic subjects, usually including chemistry plus one other science; some medical schools want all three sciences, others prefer one contrasting subject.
All UK courses leading to registration as a doctor are approved by the General Medical Council but the teaching differs from school to school. Some teach by independent, problem-based learning, some mainly by formal lectures etc. At some, clinical teaching is concentrated in primary care rather than hospitals. Some expose students to patients from the start; others keep you away from real patients until the third (or even fourth) year. Accelerated, 4-year courses allow graduates in related subjects to qualify for the medical profession.
Performance arts coursesprovide an education in the understanding of the arts and are offered by a variety of universities and colleges.
They should not be confused with performing arts courses, which are vocational training courses for would-be professional actors, singers and dancers.
---
Teacher education & training
To teach in a state school you must have both a degree and Qualified Teacher Status (QTS). Some first degrees include initial teacher training, so you graduate with QTS. Otherwise you qualify after you graduate − by taking a one-year PGCE course or by training on one of a number of programmes in a school environment.
You should be reasonably confident that teaching is for you before deciding to limit your options by going for a QTS course as your first degree.
Find out more from the Training & Development Agency for Schools (TDA) website, www.tda.gov.uk, or ring the teaching information line 0800 389 2500 (0800 085 0971 for Welsh speakers).