Why study in Wales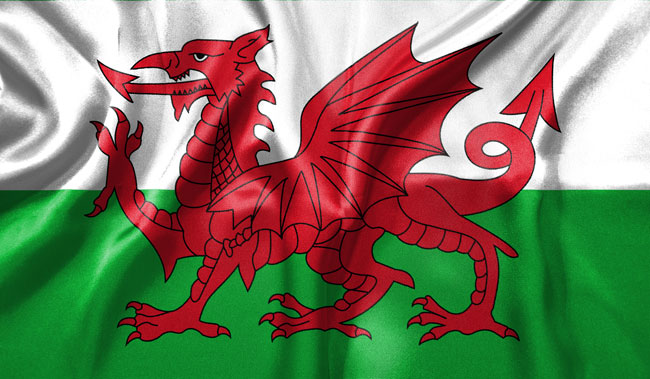 Regularly voted as one of the top countries in the world to visit, Wales has everything from vibrant cities and rich culture to rolling mountains and breath taking coastal views. There are universities located all over the country, so whether you're seeking a metropolitan paradise or a rural idyll for your time at university you'll have plenty of choice.
Here are our top five reasons to study in Wales:
World class education and research
Many of the universities in Wales are world-renowned for the quality of their teaching and research. In fact, more than three quarters of the research conducted in Welsh universities is considered to be "world leading" or "intentionally excellent".
There are 10 universities to choose from in Wales:
Cardiff University
University of South Wales
Swansea University
Cardiff Metropolitan University
Bangor University
University of Wales, Trinity St David
Aberystwyth University
The Open University in Wales
Wrexham Glyndwr University
University of Wales
Four of these universities ranked in the 2016/2017 Times Higher Education World University Rankings – Aberystwyth, Bangor, Swansea, and Cardiff.
Diverse culture and community
Whilst Wales has a strong heritage of its own – for example there are six UNESCO World Heritage Sites and over 600 castles in Wales – Welsh universities are also proud of their diversity and welcome students from all countries with open arms. International students will find excellent support available from their university from the moment they apply that continues for the duration of their studies.
Outstanding extra-curricular and leisure opportunities
As you might expect from a country with such a spectacular landscape there are plenty of outdoor leisure activities to choose from including walking and hiking, water sports, climbing, cycling, and horse riding.
Wales is also proud of the number of sports on offer. In addition to its national sport of rugby you can also enjoy football, tennis, boxing, badminton, bowling, netball and many others both at your university and in the community.
Shopping opportunities offer both big brand names and individual local stores for more unique finds. There are pubs, clubs, restaurants, bars, and music and comedy venues galore, especially in the bigger cities such as Swansea and Cardiff.
Cardiff boasts the reputation of being the "London of Wales" in terms of culture, nightlife, and food and drink – making it perfect for students wanting a cosmopolitan university experience.
Affordable cost of living
It's all very well having a wide variety of opportunities to take advantage of when you're not studying, but if you can't afford to participate you're not going to enjoy your time at university.
Luckily Wales is known for its affordable cost of living, not just for students, and you'll enjoy a lower cost on items such as accommodation, food, travel, entertainment, and shopping in comparison to the rest of the UK.
You'll just love it
Put simply, we think that Wales in one of the best countries in the world to study in, regardless of which university you choose and we can assure you you'll love it.