UK Declared Home to 10 of World's Most Prominent Universities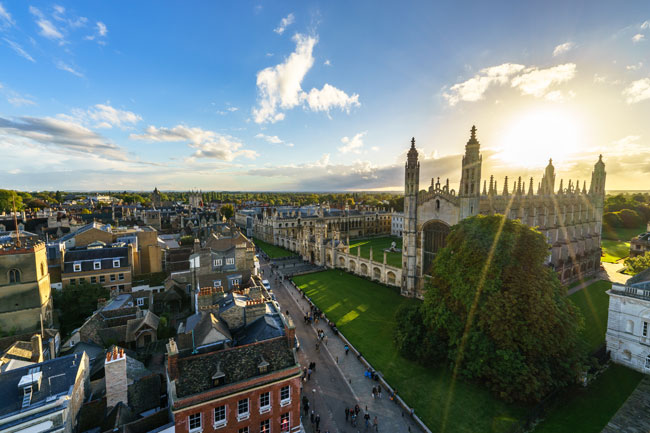 Long known for academic excellence, the UK now boasts some of the most prestigious universities in the world
UK universities have been respected world-wide for decades, and Brexit has far from taken its toll on that reputation, with British universities claiming 10 spots out of 100 in the latest global league tables.
The UK's highest entry, fourth, is shared by Oxford and Cambridge with the former catching up in the rankings for the first time this year.
The Times Higher Education Rankings 2017 showed a marked improvement for many UK education institutions, notably University College London, the London School of Economics, and the University of Edinburgh who each jumped four places.
UK universities stand up well against their European rivals with German universities taking six of the top 100 places and France and Switzerland each holding three.
These rankings no doubt come as a relief to industry leaders who have been keen to warn of the damaging effect Brexit could have on the country's reputation for higher education and research.
However, they're also keen to point out that the changes the country faces post-Brexit could well impact this reputation further down the line.
Universities from across the pond remain impressive with Harvard University retaining the number one spot, Massachusetts University in second place, and Stanford University in third – all of these positions are unchanged from 2016.
Typically US universities hold the top positions, but the UK's placements are particularly impressive given the recent strong competition from Asian institutions.
MPs at a public hearing in Oxford earlier this year heard from university vice chancellors that a hard Brexit could be the "biggest disaster" for higher education in future years.
The UK break from the EU presents "major challenges" and the Education Select Committee concluded that the reputation of UK universities could pushed off a "cliff edge" as a result of the pro-Brexit vote.
Cambridge University reported that applications from EU students dropped by 14% in 2016 and official figures revealed that EU applications had dropped nationwide after the Brexit victory.
Using United Nations data, the reputations survey is the largest of its kind and ensures that the response coverage is globally representative for universities.