Overview

Study at the University College Birmingham
University College Birmingham (UCB) has a well-deserved reputation for outstanding support for students, high-quality programmes that fully prepare our students for employment, superb practical facilities and strong, highly-effective links with industry. That view is also shared by the thousands of students from the UK and overseas who choose to study with us each year.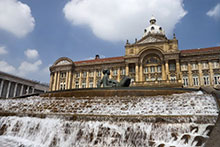 One measure of the quality of our programmes is our status as an accredited institution of the University of Birmingham, who accredit many of our degree and postgraduate courses.
University College Birmingham is based in Birmingham City Centre. There are over 8,000 students on Higher Education, Postgraduate and Further Education programmes including 1,100 international students from 65 countries.
---
Why choose the University College Birmingham?
UCB is right in the heart of Birmingham, a city with one of the youngest, most diverse populations in Europe (not to mention over 65,000 students). It's a combination that creates a vibrant atmosphere, with plenty of nightlife, culture and excitement.
All this is only minutes away from our halls of residence located just 15 minutes' walk from our main campus.
Being centrally located benefits our teaching: we're based in the conference and hotel quarter, which puts practical experience right on our doorstep.
We provide specialist resources to keep pace with industry and we invest heavily to ensure that we continue to be one of the top courses for hospitality, catering and tourism.
We're expanding! Our new campus opens this year and a further campus will be finished in 2016.
Our approachable staff work with smaller-than-average class sizes to make teaching more individual.
In addition to our well-equipped classrooms, we have a comprehensively stocked, specialist library where students can also benefit from the latest e-learning resources.
We believe that there's no substitute for hand-on experience. Unlike many other universities, we will organise work placements for you from our excellent working relationships and links within your chosen industry.
A wide range of residential visits offered in both the United Kingdom and overseas.
---
Explore the city when you attend an Open Day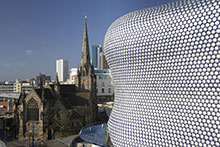 Many students who come to our Open Days take the opportunity to explore Birmingham while they're here. For those that invest the time to look around our location and experience the vibrant atmosphere of UCB and Birmingham, this often clinches the deal. Your studies inevitably come first, but hard work deserves rewards and there are plenty of those in Britain's second city.
More information about our Open Days can be found here