Accommodation

Main halls/accommodation for first-year students
We have eight halls of residence with a total of 2,500 rooms, enabling you to meet lots of new friends while living in halls. There is a range of different accommodation options to suit everyone's needs; from standard rooms with shared kitchens and bathrooms, to en suites and self-contained apartments. All of DMU's halls of residence are only a few minutes' walk of both the campus and city centre, meaning that everything that you need is right on your doorstep.
There is also a huge range of privately-rented accommodation within easy walking distance of the campus. From shared terraced houses to studio flats; there is something for everyone and every budget. Find out more on our accommodationpage.
---
Availability
DMU aims to provide university-sourced accommodation for all new UK and international students who request it.
---
Costs
Prices in university halls range depending on the type of room and hall that you are in. For all of the latest prices please visit our accommodationpage.
---
Facilities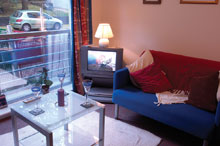 All halls are self-catering, fully furnished with shared kitchen and laundry facilities, internet access (extra charges may apply), on-site staff, secure post, bike parking/storage and on-site or on-call security.
---
Recognised off-campus accommodation
There is a whole range of privately-rented accommodation on and near the campus, ranging from shared houses to modern hall-style rooms. The Students' Union's lettings agency 'Sulets' provides a fee-free service for DMU students; they have easy-to-understand contracts and you can sign up for property alerts. Visit the Sulets website for more information.