A Parents' Guide by Northumbria University
---
Saying Goodbye in September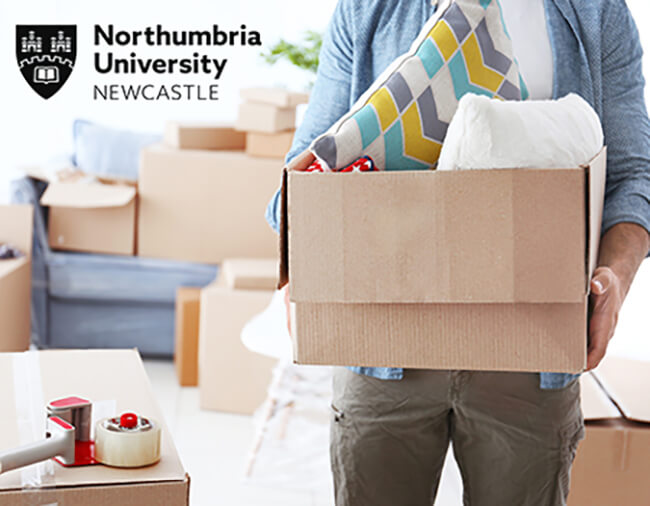 Going to university is a life-changing experience for students, which offers a wide range of personal, financial and other lifelong benefits. If your son or daughter is thinking about university, it is important for you to understand why a degree is worth the investment.
The thought of packing your children off to University can evoke mixed feelings.  Parents and carers feel proud about their loved one's achievements so far and the journey they are about to embark on. On the flipside, the thought of an empty nest can be alarming.
Northumbria University, in Newcastle-upon-Tyne, understands parents' anguish and supports both parents and students every step of the way.
Here is the some expert advice from Undergraduate Programme Leader and Senior Lecturer in Psychology, Dr Brian Lovell-
"When a child leaves for university, many parents will feel a profound sense of loss and this has the potential to manifest as feelings of low mood and potentially feeling a bit depressed at times.
This is perfectly normal, but it is important for parents to put things in perspective and remind themselves that we live in a digital age and that their son or daughter is never far away.
We have communication tools such as Skype and FaceTime, as well as email and of course the telephone.
Students also tend to have quite a lot of gaps built into timetables and timetables tend to be quite flexible, so more and more I think students are finding time to go home at the weekends.
I think parents can also potentially look at the situation in a more positive way. It's an opportunity perhaps to invest some time in things that they really want to do and pick up some new interests.
At the same time, they can try to help their son or daughter adjust to university as best they can.
They can educate themselves about the course their son or daughter is studying, what it entails, what the assessments look like, so that when they do reconnect they are in a strong position to provide not just that emotional support and reassurance, but also to be in a position to support them in what they're doing at that time."
---
Why University?
University gives students a chance to:
Study subjects that they're passionate about and interested in
Earn a qualification that will lead to a career in their chosen field
Learn how to face the challenges of life
Develop their independent thinking skills
Build relationships with people that could become lifelong friends
It's well documented that graduates have better opportunities to follow their chosen career path, improved job prospects, and a higher earning potential.
Northumbria is a research-rich, business-focused, professional university with a global reputation for academic excellence. It is based in the heart of Newcastle upon Tyne, which is regularly voted the best place in the UK for students.
We have been voted top ten in the UK for the number of graduates entering professional employment and nine out of ten of our graduates are working or studying six months after graduation.
We work with major employers, including Nike, IBM, Nissan, Proctor & Gamble, the BBC, and the NHS, while more than 560 employers and 60 professional bodies sponsor or accredit the University's programmes.  Innovative and entrepreneurial, we are also ranked number 1 in the UK for graduate business start-ups.
Find out more about the courses we offer here
---
Why Newcastle-upon-Tyne?
Newcastle is one of the greatest cities in the UK. From outstanding restaurants to amazing culture, there is literally so much choice. That's why we've been voted best student city six times in the last nine years.*
Home to UNESCO World Heritage Site; Hadrian's Wall, Newcastle is filled with architectural beauty and culture. Students can visit the Quayside to admire its landmark buildings and seven bridges that span over the Tyne, including the Tyne Bridge and the famous tilting Millennium Bridge.
Newcastle also offers an array of entertainment and social activities. Students can enjoy films, special events, and great food and drink at the independent Tyneside Cinema, challenge course mates to a night of bowling or mini golf at hipster bowling alley Lane 7, and experience Newcastle's eclectic mix of music at venues such as the Metro Arena, the 02 Academy, and the Sage Gateshead.
For sporting fans, there is plenty choice with Newcastle United St James Park, Newcastle Falcon's Rugby Club and our own Sport Central, home of the Eagles basketball team.
Renowned as a friendly city, Newcastle has a warm and welcoming feel. Our City Campus is right in the heart of the city so your child will get the benefit of great student facilities and all that this location offers.
Newcastle is a very compact city so getting around is easy. With great transport links, you can get from the city centre to the beaches or countryside within 30 minutes. Northumbria University is based in the heart of the city, within walking distance of all main attractions so it is easy to make the most of city life.
Find out more about our city and region here
---