University of Sussex Clearing 2022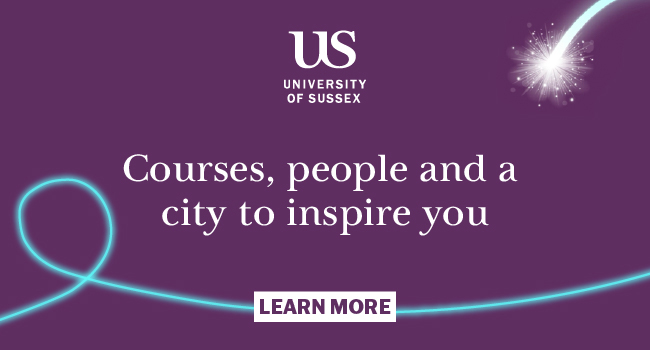 Excite your imagination at the University of Sussex, where you'll find the courses, people and a city to inspire you.
We will help you to deepen your knowledge, skills and confidence so you are world-ready to pursue your personal development, and career choices. You can enrich your course by applying to take a placement, studying abroad or learning a new language.
You'll be joining a welcoming student and academic community that builds knowledge and drives change for a better world. All from a stunning campus location in the South Downs National Park, just minutes from the exhilarating city of Brighton & Hove.  
Our teaching is informed by current research and you'll be encouraged to apply your knowledge to real world challenges in creative and collaborative ways, backed by a supportive academic community.
We aim to make Clearing as easy and stress-free as possible. Our website offers lots of advice about how to prepare for Clearing with top tips for what to do on the day.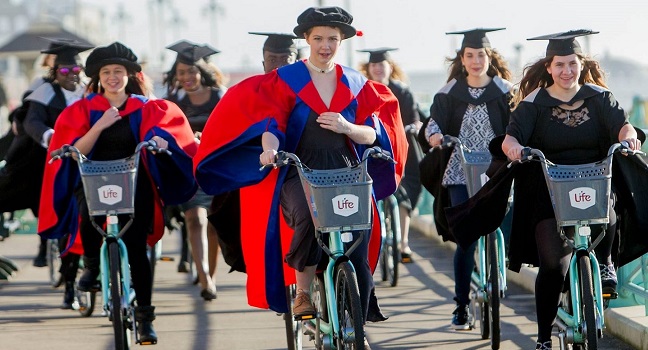 ---
Clearing Vacancies
We have Clearing places available on almost 200 courses. There will also be approximately 200 University-managed housing vacancies for Clearing in 2022, that will be allocated on a first-come first-served basis. Alternatively, our friendly housing team will be on hand to help you find privately-rented accommodation in Brighton.
If you don't have the grades for year one of your chosen course, an integrated Foundation Year could help bridge the gap between your grades and your goals.
Register today for Clearing updates and you'll be one of the first to know full details of our Clearing entry requirements.
Our Clearing lines will go live at 8am on 18 August 2022 and the hotline number is 01273 007836 (why not make a note of it now?) You can also apply online or via Livechat.
Our friendly Clearing team will be waiting for your call.
---
Contact Us
Clearing enquiries email:  clearing@sussex.ac.uk
Clearing contact number:  01273  007836