University of Essex Clearing 2023
Impatient to take control of your future?
Choosing a university is not an easy task. The good news though, is that we can make your decision a bit easier with everything we have to offer at Essex.
Here, we'll work with you to discover your Essex spirit, helping you develop your passions and ideas and giving you the tools to make your mark on the world.
Essex students and graduates have always been committed to changing the world around them, in big and small ways, and we will empower you to do the same.
---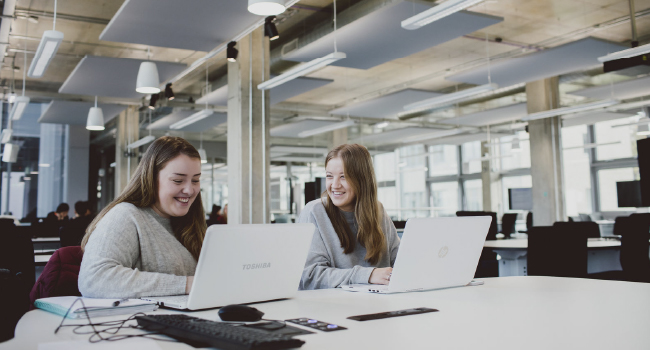 Clearing Vacancies
We currently have places available in Clearing. Most of our courses are accepting at BCC - CCC or equivalent, but with some flexibility. Contact us now.
You can see what vacancies are available at University of Essex in the Clearing Section. In the meantime, you can explore our courses to find the right one for you.
---

---
See what University of Essex has to offer:
Accommodation
At Essex, we recognise the cost of living challenges that will impact our students. For example our accommodation costs include your energy bills and internet access so regardless of what happens to supplier costs, you can rest assured you'll be fine with Essex.
And it isn't just energy; staying at Essex means your rent includes internet access, content insurance, sports and gym membership, 24/7 security, support from well-being teams, and easy access to our vibrant community and campus facilities.
By offering an all-inclusive rent package, University residents are able to budget effectively and are protected from in-year inflation rises across all these key services.
The Forum
Excellent study facilities such as The Forum - a state-of-the-art public and academic library with outstanding research and learning facilities. With over 150,000 public, university, and college books.
Studios
Professional-grade studios & editing suites.
Gym
Home to over 160 fitness stations, on-site parking, machines with TV and audio systems.
Cinema
CINE10 is your very own on-campus cinema.
STEM Centre
The brand new, £18m STEM Centre, housing the Department of Mathematical Sciences, as well as computer labs and biological science labs.
Support Services
A supportive environment, advice, or a confidential conversation at our Student Services Hub.
Day Nursery
If studying as a parent or carer, our Wivenhoe Park Day Nursery is just a short walk from the main square of Colchester Campus.  The nursery caters to children between 3-months and 5 years, and has been rated "outstanding" by Ofsted.
Languages
We offer all Essex students the chance to learn a new language during their studies at no extra cost.
---
---
Clearing Contact Information
General - enquiries@essex.ac.uk
Undergraduate - admit@essex.ac.uk
Postgraduate - pgadmit@essex.ac.uk
01206 87 3669
University of Essex
Wivenhoe Park
Colchester CO4 3SQ