University of Essex Clearing 2022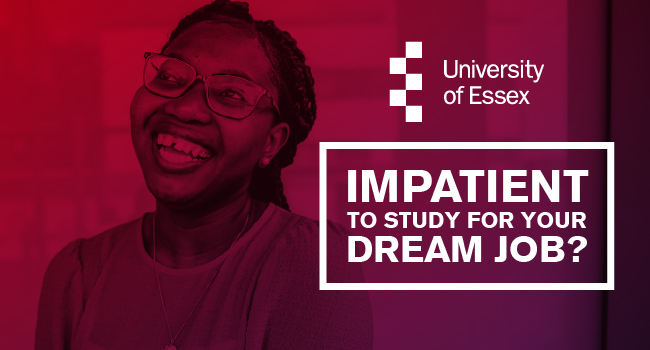 Impatient to take control of your future?
Choosing a university is never an easy task and factoring in a global pandemic to that decision-making process won't have made it any easier. The good news though is that if you're thinking about joining Essex in 2022 it's as good a time as any to make the most of all the wonderful things we have to offer.
At Essex, we'll work with you to discover your Essex spirit, helping you develop your passions and ideas and giving you the tools to make your mark on the world. Essex students and graduates have always been committed to changing the world around them, in big and small ways, and we will empower you to do the same.
---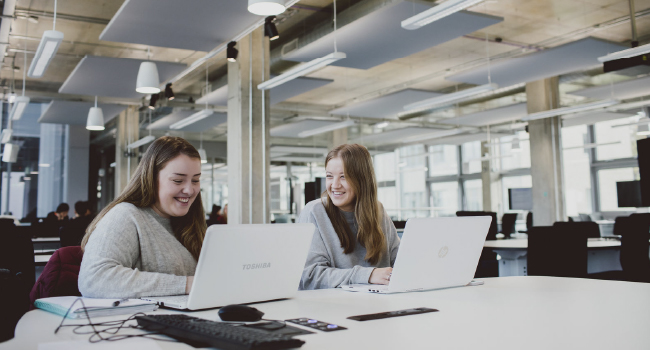 Clearing Vacancies
When Clearing opens, you can see what vacancies are available at University of Essex in the Clearing Section. In the meantime, you can explore our courses to find the right one for you.
---

Impatient to join? Here's how to apply to Essex through Clearing…
Get ahead of the game and find out how the application process works here.
Clearing 2022 will open in July.
Clearing isn't open yet, but it's never too early to start researching, so why not check out the courses we have on offer.
Making an application to university through Clearing couldn't be easier. You can apply one of two ways; via our webform or over the phone on our hotline.
Either way you'll submit personal information, such as contact details, alongside qualification details. You'll also get the chance to tell us about any extracurricular activities or work experience you think we might want to know about. If you have any certificates or transcripts of your qualifications, please make use of the document uploader on the online Clearing webform to send these to us with your Clearing application, especially if these are not standard UK qualifications.
Your application then gets sent to our Admissions team and you'll receive further information via email. Simple, right?
---
---
Clearing Contact Information
General - enquiries@essex.ac.uk
Undergraduate - admit@essex.ac.uk
Postgraduate - pgadmit@essex.ac.uk
+44 (0) 1206 873333
University of Essex
Wivenhoe Park
Colchester CO4 3SQ