University Courses Burnley Clearing 2021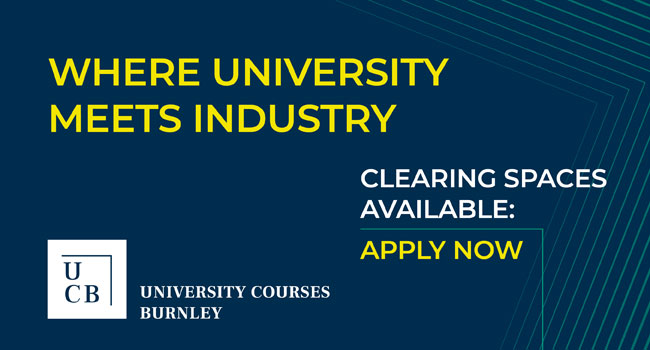 We place industry expertise and collaboration at the heart of an innovative campus; allowing ambitious individuals to grow into future leaders. Our courses are industry-connected and industry-shaping. Our undergraduates learn from industry expert tutors and connect with local and national industry throughout their study. As graduates, they play a fundamental role in their chosen sectors and help define their future.
---
Clearing Vacancies
There are many reasons why you may find yourself applying in Clearing. Whether you've changed your mind about where to study, decided to apply after the UCAS deadline, or achieved grades different to what you were expecting, we're here to guide you through the Clearing, or Adjustment, process. With a limited number of Clearing places available, speak to our helpful staff to ensure you secure your place today.
We have a wide range of industry focussed courses available