Coventry University Clearing 2023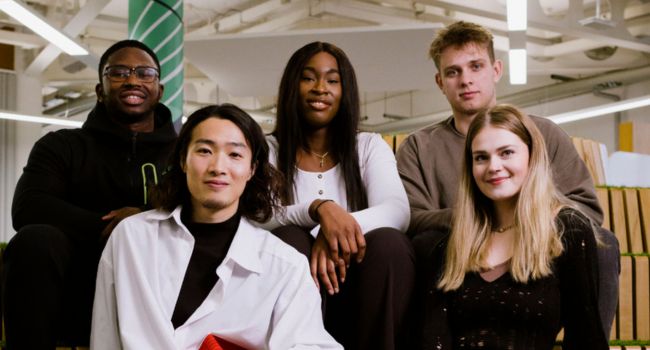 At Coventry University we want to make the Clearing process as smooth as possible. Clearing is just another route to university. It gives you options and could be a chance to secure a place on a course better suited to you.
If you already have your results, call us and our team will be available to help. If you didn't apply via UCAS, you can still apply to us directly via Clearing. Waiting for your results? No problem – we're here to answer your questions. You can also wait and give us a call once you have your results.
If we can offer you a place, you will receive a verbal offer followed by a provisional offer email straight after. Once you are ready to accept our offer, you must add us as a Clearing choice in your UCAS application via the UCAS Hub. Just click, 'Add Clearing choice' and fill in the course details by the date you were given in the offer email. We will then confirm your offer and you will receive official notification via UCAS. Shortly after this, you will receive a welcome email with all the information you need to start your journey with us.
---

Clearing Vacancies
For a full list of courses available in Clearing visit our website. Below is a list of some of the career-focused courses that are available at Coventry University.
Architecture BSc (Hons)
Law LLB
Accounting and Finance BSc (Hons)
Business and Finance BSc (Hons)
Economics BSc (Hons)
Psychology BSc (Hons)
Physiotherapy BSc (Hons)
Biomedical Science BSc (Hons)
Food Science BSc (Hons)
Sport and Exercise Science BSc (Hons)
Interactive Media and Web Technologies BSc (Hons)
Software Engineering BSc (Hons)
Civil and Environmental Engineering BEng (Hons)
Aerospace systems engineering BEng / MEng
Games Design and Development BA (Hons)
Animation BA (Hons)
Graphic Design BA (Hons)
Film Production BA (Hons)
Philosophy BA (Hons)
English Language and Literature BA (Hons)
Music and Audio Production BSc (Hons)
---
Coventry University
Priory Street
Coventry, United Kingdom
CV1 5FB

Recruitment and Admissions Office
t: 02476 888 888
---