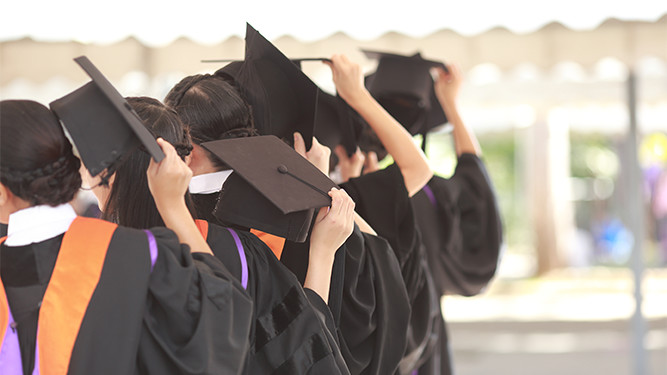 If you're getting ready to head to university in September 2023 then you're bound to have heard of Clearing. "Clearing" is the UCAS process of filling university course vacancies with students who haven't yet secured places.
You'll be eligible for UCAS Clearing if:
You applied for university after 30th June 2023
You haven't yet applied for university
You haven't been made any offers
You declined your offers or didn't reply by the deadline
You didn't meet the conditions of your offer
UCAS Clearing dates 2023
Although you'll be entered for Clearing 2023 if you apply for university after 30th June, Clearing officially opens on A level results day – 17 August 2023.
You then have until 17 October 2023 to add a Clearing choice and for the university to make its decision.
Be prepared
Our number one piece of advice for students who want to be ready for Clearing is to be prepared. Although technically you have well over a month to secure a place at university, the most popular courses are usually filled in under a week of Clearing opening.
Some of the most popular UCAS Clearing courses 2023 will include Psychology, Law, Nursing, Business, and Economics.
Here are some more top tips for UCAS Clearing 2023:
Have your shortlist ready
If you think you'll be entered for Clearing, and even if you're not it's good to get ahead of the game, then make a shortlist of potential universities and courses before A level results day.
You can find course vacancies on the UCAS website from 5th July and The Telegraph publishes a full list of vacancies on the morning of A level results day if you'd like a general overview of what's on offer.
Note down the Clearing hotline numbers and a few reasons why you want to attend that particular university and study that course specifically.
Get your important documents together
You'll need your UCAS Clearing number (you'll find this on your Track page), your A level and GCSE results, and your personal statement. It's also worth making a note of any questions you have for a university and a few bullet point answers to any questions they might ask you – such as why are you the right student for our university?
Find a quiet place and get calling
We shouldn't need to tell you, but we're going to anyway, you need to call universities yourself… you might think it will save time having mum and dad call universities for you but it makes a really bad first impression, and when you're trying to get into university, first impressions count!
Get straight home after you get your results, or find a quiet place at college, and sit down to make those phone calls. The phone lines will be busy, so you may need to try a university a few times before getting through.
Make sure you're calm and collected. Try to be as articulate as possible and show enthusiasm for the course you're applying for. Stay positive and really sell yourself to the admissions tutors.