Women in Finance
In association with The London Institute of Banking & Finance (LIBF)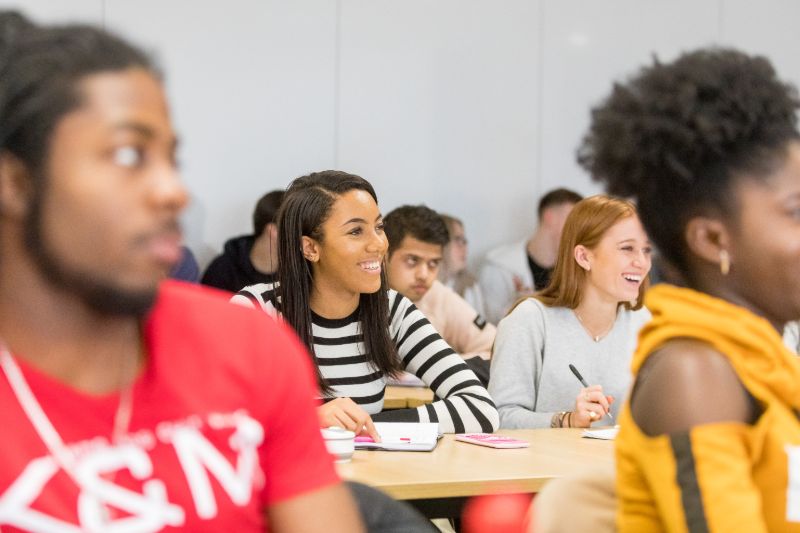 The banking and finance industry is rapidly changing. It's no longer the preserve of men in suits. In the modern age of investment banking, fintech, trading and IT, the industry is developing into something that is diversifying every day.
At The London Institute of Banking & Finance (LIBF), we champion this diversity by providing support, events and inspiration for students from diverse backgrounds though our REACH programme. This includes mature (aged 21 and over), ethnically diverse and female students.
Our focus on empowering women in banking and finance features annual events where our students can hear from female industry leaders on their career journeys and experiences, as well as our degree programmes team and expert panel on potential career paths.
One example is Binta Darboe, LIBF Alumni and now an analyst at Goldman Sachs. From studying personal finance at school to joining the Women in Finance society at LIBF whilst studying for a degree in banking and finance with us, Binta's interest in finance developed into a career path in investment and asset management.

After studying to become a financial adviser with LIBF Dawn Patrick noticed that the industry is starting to recognise that it needs more women. She told us about her work to encourage more women into the sector. She now helps them not only enter the industry but find common ground with other women through her Facebook group, the Business Lounge.
Working in banking and finance may not have seemed like an option for women ten years ago. But now, the industry has adapted. With new avenues such as fintech and digital banking, the industry is becoming even more reflective of the world around it – and is often in the forefront of change. If you are considering a career in this ever-evolving industry, why not start your journey with us?
The London Institute of Banking & Finance is a specialist university college with a rich 143-year history in helping young professionals to start their career journeys. We're based in the heart of London's financial district which means we are perfectly placed to introduce you into the world of banking, financial services, digital innovations in the industry and so much more.