Courses

Our specialist courses
Maritime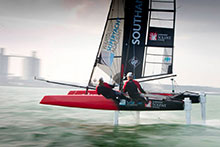 As one of the UK's largest port cities, Southampton is at the heart of the global maritime industry. Our strong ties with the city's shipping and cruise industries have allowed us to build on that rich heritage, developing world-leading expertise and facilities and positioning Southampton Solent University as a global leader in maritime education and training.
For nearly 70 years our Warsash Maritime Academy, sited where the Hamble flows into Southampton Water, has provided first-class education, training, consultancy and research services to the international shipping, commercial yacht and energy industries.
---
Sports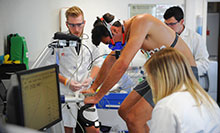 The university is a leading provider of health and sport education, while our recognised expertise and cutting-edge facilities have led to consultancy and research partnerships with national, international and Olympic sports organisations.
We are Southampton FC's official university partner, and our Sport Solent arm delivers community and school sports, training and physicial activity throughout the city – providing wide and varied opportunities for work experience.
---
Creative industries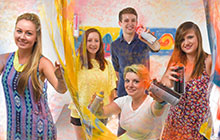 Cutting-edge facilities, professional staff, up-to-the-minute courses and diverse work opportunities make Southampton Solent University the ideal place to launch a career in the creative industries. Our students voted us one of the UK's top creative universities inWhich? University's 2013 student poll, and our Skillset-accredited courses are designed to complement theoretical knowledge with essential practical skills. A large number of our academic tutors are also working practitioners, bringing a wealth of industry knowledge, experience and contacts.
---
Technology
Skills in science, technology, engineering and maths are an essential part of a new British economy based on technical expertise and innovation, and demand for young professionals with qualifications in these disciplines is soaring.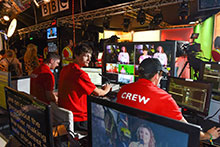 Southampton Solent University's reputation for delivering first-class teaching and consultancy in entertainment technology remains unmatched across the region. With state-of-the-art facilities and academic expertise, our staff and students are regularly commissioned by the BBC, Sky and ITV, providing footage for national events such as Glastonbury, Bestival and Children in Need – as well as support with sound, media, outside broadcast technology and engineering.
---
Business
Southampton Solent University's dynamic, inclusive business school is focused on delivering real, practical professional skills that will help you make an impact in the business world. Our courses are accredited by various professional organisations, including the Chartered Institute of Marketing, the Communication, Advertising and Marketing Foundation, the Chartered Institute of Personnel and Development and more.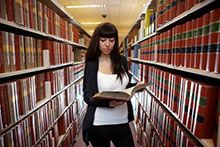 We also have strong ties with local and international businesses, providing case studies and live working briefs which give you a chance to practice your skills on real-world challenges. You'll also have the opportunity to carry out work experience with industry partners, while our enterprise team also provides advice, funding and start-up support for budding entrepreneurs.