University Clearing 2023: Scotland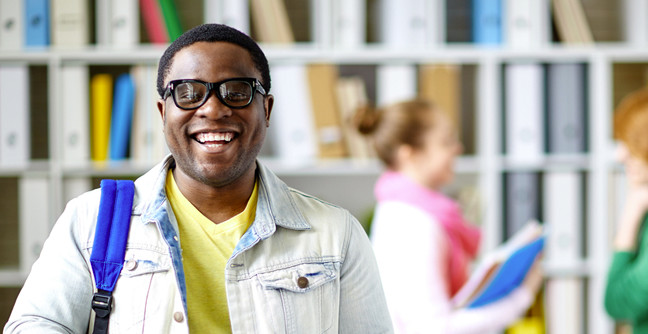 Scotland has a total of 19 universities, some of which are ranked as the best in the world, and there is plenty of variety.
Whether you're looking for a city campus or you'd prefer a smaller, more rural university experience there's something for everyone.
Scotland also has some of the oldest universities in the UK including St Andrew's – Scotland's oldest university and the third oldest university in the UK.
The University of the Highlands and Islands is the newest Scottish university, formed in 2001 and awarded full university status in 2011.
You can find out more about any of the universities in the UK on our University Guides page.
Applying to a Scottish University during clearing
Clearing is the process of matching universities with course vacancies to prospective students without university places.
You'll be entered for Clearing if you meet any of the following criteria:
You didn't meet the requirements of your offers from your first or insurance choices
You applied for university after 30th June 2023
You weren't made any offers by the universities you applied to
You haven' yet applied to university
You'll usually find yourself entered for Clearing on the day you get your exam results - 9th August 2022 – if you're studying your SQAs in Scotland. If you're studying in another part of the UK and you want to go to a Scottish university then you'll get your A Level results on 18th August 2022, which is when Clearing becomes available to everyone.
Scottish University Details
If you're applying to a Scottish university during Clearing it's important to have all the information you need to hand. Here are the contact details and UCAS codes for the higher education institutions in Scotland:
University of Aberdeen
UCAS code: A20
Student Recruitment and Admissions
t: 01224 272090
e: sras@abdn.ac.uk
---
University of Abertay Dundee
UCAS code: A30
Student Recruitment Office
t: 01382 308080
e: sro@abertay.ac.uk
---
University of Dundee
UCAS code: D65
Undergraduate Admissions Manager
t: 01382 383838
e: contactus@dundee.ac.uk
---
University of Edinburgh
UCAS code: E56
Student Recruitment and Admissions
t: 0131 650 4360
e: sra.enquiries@ed.ac.uk
---
Edinburgh Napier University
UCAS code: E59
Student Recruitment Officer
t: 0131 455 6238
e: studentrecruitment@napier.ac.uk
---
University of Glasgow
UCAS code: G28
Recruitment and International Office
t: 0141 330 5562
e: student.recruitment@glasgow.ac.uk
---
Glasgow Caledonian University
UCAS code: GCU G42
Admissions and Enquiry Service
t: 0141 331 3334
e: undergraduate@gcu.ac.uk
---
The Glasgow School of Art
UCAS code: G43
Student Recruitment
t: 0141 353 4404
e: v.johnson@gsa.ac.uk
---
Heriot-Watt University
UCAS code: H24
Recruitment and Admissions
t: 0131 451 3450
e: m.bates@hw.ac.uk
---
University of the Highlands and Islands
UCAS code: H49
Information line
t: 0845 272 3600
e: info@uhi.ac.uk
---
Open University in Scotland
Courses and Qualifications Planning Team
t: 0131 226 3851
e: scotland@open.ac.uk
---
Queen Margaret University, Edinburgh
UCAS code: Q25
Recruitment and International Liaison Manager
t: 0131 474 0000
e: rilo@qmu.ac.uk
---
The Robert Gordon University
UCAS code: R36
Senior Education Liaison Officer
t: 01224 262044
e: l.a.cumming@rgu.ac.uk
---
Royal Conservatoire of Scotland
UCAS code: R58
Registry
t: 0141 332 4101
e: registry@rcs.ac.uk
---
SRUC (formerly Scottish Agricultural College)
UCAS code: SO1
Recruitment and Admissions Office
t: 0800 269453
e: recruitment@sruc.ac.uk
---
University of St Andrews
UCAS code: S36
Undergraduate Applications Team
t: 01334 463150
e: admissions@st-andrews.ac.uk
---
University of Stirling
UCAS code: S75
Student Recruitment Manager
t: 01786 466032
e: recruitment@stir.ac.uk
---
University of Strathclyde
UCAS code: S78
International and Recruitment Office
t: 0141 548 2814
e: ugenquiries@strath.ac.uk
---
University of West Scotland
UCAS code: U40
University Direct
t: 0800 027 1000
e: uni-direct@uws.ac.uk