Clearing 2023 - How Does It Work?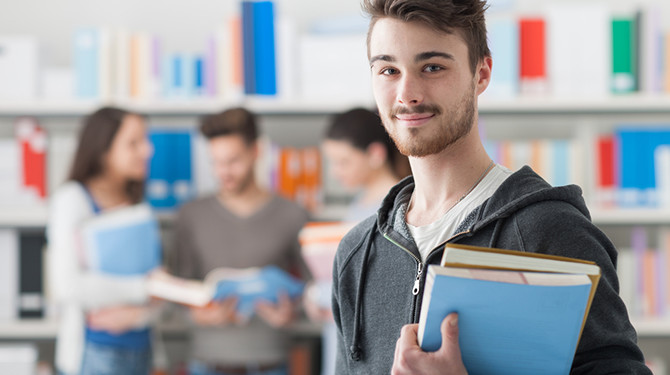 Clearing 2023 - How Does Clearing Work?
Clearing is the system operated each year by UCAS to assist those students who don't quite get their predicted grades. Clearing 2023 will be an important option for students who don't quite have the results they need to gain them access to their chosen university and course. Clearing is also useful if you want to change your mind or direction later in the year and allows a certain amount of flexibility with your application.
Clearing matches university places available from mid-August with students whose A level results didn't manage to get them a place at their original choice of institution.
---
Going through clearing – what does it mean?
It's a good idea to learn about clearing well before results day, just in case. If you don't end up getting the results you want, you are well prepared. If your results are fine, it's information that will never be wasted as you will be able to help out any mates who are panicking about their uni places.
Every year there are thousands of students who are in this position but be reassured that large numbers of places are still available through clearing. Just because you need to go through this process does not mean that you won't end up at university a few weeks later.
---
Clearing 2023 – starting points
Step 1: Check your offer from your original choice
OK, your results are not as good as you hoped and they are lower than your uni offer. The first step is to check your UCAS Track information and your emails. Many universities will not reject you for definite – and they may still offer you a place. Confirm that first before you start going into clearing.
Step 2: Find out if you are eligible for clearing
If you haven't got confirmation from your chosen uni, you need to find out if you can apply elsewhere through clearing. The easiest way to do this is again to log into UCAS Track. If a clearing number appears against your profile in UCAS Track, then you are eligible to apply to another university through the clearing route.
Step 3: Note your clearing number
It is worth making a note of that number for future reference as you will need it when you come to accept offers during the clearing period itself.
---
The Process of Clearing
You need to now spend some time looking at the available course and university options and do some research into the programme details, the institution itself and the potential outcomes from taking the degree. This is not the time to panic but you need to get on with this research so that you can make a decision. You may have spent a long time making your mind up in conjunction with parents, careers advisers and teachers to reach a decision on your first choice of course, but during clearing, the longer you take to make a decision, the less choice you will have unfortunately.
When you have found a new first choice course you need to make contact with that university directly as quickly as possible. Most universities will have a special telephone number set up for dealing with calls during clearing, so you will need to find this by searching their web pages.
Make the call outlining your reasons for being interested in the programme of choice, giving some information about yourself, your background and possible career aspirations and sound positive! The person at the other end of the phone often has the power to make you an offer of a place at university on the spot!
---
Detailed Guide to Clearing 2023
Complete the three steps in starting points (above): check your original choices to make sure you don't have an offer; check your eligibility for clearing; note your clearing number.
Get advice: You can only apply to one institution at a time, so be sure you choose one that's really right for you. Talk through your options with your teachers, or call the Exam Results Helpline on 0800 100 900.
Get talking: Once you've decided on a course, you'll need to apply by phone directly to the university's admissions office. Have your results, your UCAS ID and Clearing Number handy. Above all, make sure you phone in person: the admissions tutor will be tutoring you, not your mum! Once you've been accepted, ask for an hour or so to think it over, then ring back to confirm.
Wait for confirmation: The University or college you've applied to should see your application straight away. If they accept you, you'll see a confirmation in the 'Choices' section of UCAS Track, which they'll follow up with a confirmation letter. If your application isn't accepted, the "Add Clearing choice" link in Track will reappear and you'll need to apply for another course.
Tips for Clearing 2023: We have also created our very own tips for Clearing 2023.

---
Clearing 2023: what are the crucial dates
25th January 2023 – deadline for UCAS applications for most undergraduate courses.
23rd February 2023 – UCAS Extra opens.
30th June 2023 – deadline for UCAS applications for all subjects and universities. Applications received after this date will automatically be entered for Clearing.
4th July 2023 – late date to apply to university via Extra
8th August 2023 – SQA results are published. Scottish Clearing course vacancy lists are published.
17th August 2023 – A Level, GCE, Diploma, and Irish Leaving Certificate results are published. Clearing course vacancy lists will are published on UCAS Track and in The Daily Telegraph.
21st September 2023 – deadline for applications for 2023 entry.
17th October 2023 – Clearing closes for 2023 entry.