Study by the sea in a Gold-rated university – apply now for Clearing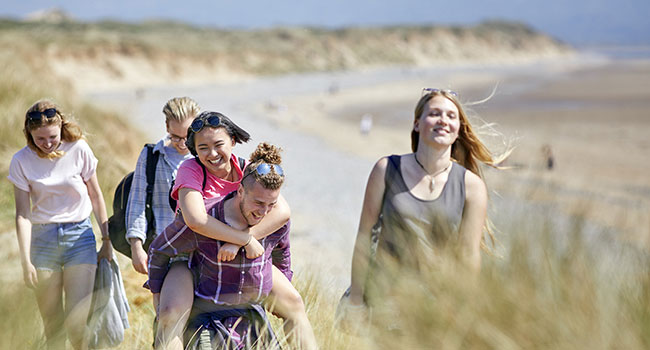 Academic Excellence
We are Gold-rated for 'outstanding teaching' in the national Teaching Excellence Framework (TEF, 2017).
Clubs and Societies
Bangor University has the best Clubs & Societies in the UK (WhatUni? Awards 2019). Membership is free and you can choose from over 170.
Satisfied Students
Bangor is in the top 10 in the UK for student satisfaction (National Student Survey 2018).
Stunning Surroundings
A friendly, student city, between the mountains and the sea. You can relax on beautiful beaches or explore stunning mountain trails.
Top 3 Halls
Our accommodation is rated in the top 3 in the UK (WhatUni? Awards 2019) and is guaranteed for all first-year students.
Visit us
If you are a Clearing applicant, come and see Bangor University for yourself on one of our Clearing Visit Days. You will be reimbursed up to £70 for your travel costs.
---
Apply now for Clearing
Go to the Clearing website or call our Admissions team on 01248 383717 (before 15 August) or the Clearing Helpline on 0800 085 1818 (opens 15 August).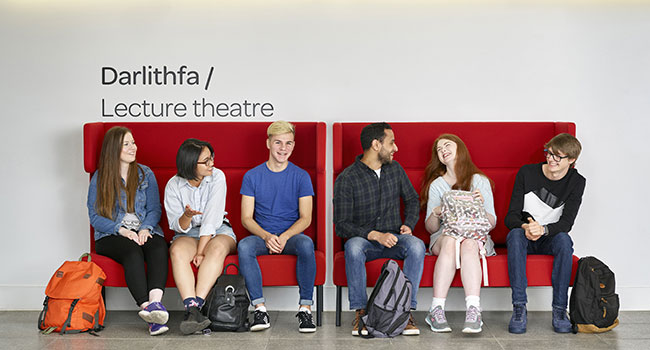 ---
Clearing Vacancies
Bangor University has courses in the following subject areas:
Accounting, Banking & Finance
Environmental Science and Conservation
Biological Sciences
Business Studies & Marketing
Childhood Studies
Computer Science
Creative Writing
Criminology
Design & Technology
Electronic Engineering & Computer Systems
English Language & Linguistics
English Literature
Forestry
Geography
Health Sciences
Health and Social Care
History and Archaeology
Journalism
Law
Law with Business
Management
Marine Biology
Media Studies
Medical Sciences
Modern Languages (French, German, Spanish, Italian, Chinese)
Music
Ocean Sciences
Primary Education
Psychology
Sociology & Social Policy
Sport Science
Welsh
Zoology
---
---
Contact Details
Clearing Helpline (opens 13 August): 0800 085 1818
Before 13 August: 01248 383717